Last week, Recertop attended the China Fish Exhibition in Beijing. After the Chinese new year holiday, a 3-day trade show brings a new beginning for the whole year, it's a warm-up for the coming spring fishing season.
On the show, Recertop launchs many new things, like new logo, many fresh lure patterns, as well as 8 new lures. Recertop always improve products from internal research and test, while on the fair, our customers collect much advices from their marketing and anglers, it helps us to update our lures better and better, accordingly users can catch more and more and much easier.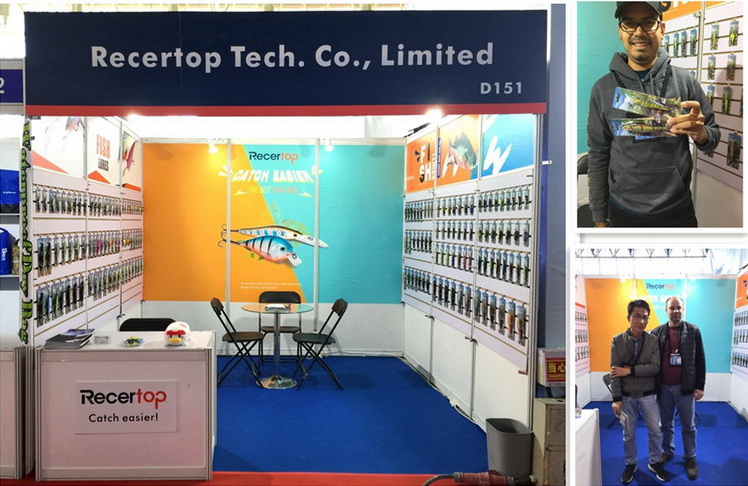 Talking face to face on show leads to good communication for each other, much details are discussed from packaging, painting process, even to OEM new design lure mold tooling. Thanks to all customers, we know well that doing better job for product quality and service is our consistent target. Recertop worth your trust.